Current industry and consumer focus on recycling, re-use and using alternatives to plastics, are good strategies for minimizing plastic waste through a more efficient and sustainable product value chain. However, unfortunately it does not address the reality and true scale of the problem. There will continue to be hundreds of millions of tons plastic materials produced in the future that will not be part of the circular recycling economy.
We argue that plastics is a hydrocarbon that should only be deemed to have recycled when the carbon is placed back underground where it originated from. To achieve this we advocate that all non-recyclable plastic has brand value when incinerated and the CO2 is captured and sequestered underground to offset an equivalent volume of produced plastics. In this way we create Net Zero Plastic pollution while fully utilizing the chemical and thermal capacity of the extracted hydrocarbons.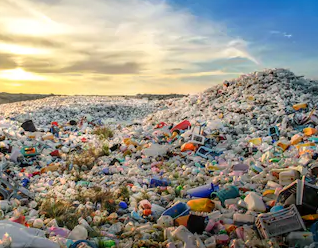 Our goal is to demonstrate that we can build upon the circular economy in a way that will monetize non-recyclable plastics — a waste commodity that currently has no value — and incentivize clean-up of landfills and ocean-based plastics that are already too degraded for recycling. 
To initiate this process we are also promoting development of mobile apps that shall help individuals, consumers, entrepreneurs, educators and policy makers to participate, register and realize the complete potential of the non-recyclable plastic value chain. We consider this to be an important first-step in developing the logistics that will feed into our incineration facilities and capture the plastic-based CO2.
The Problem: Plastic Waste
Since first being introduced in the 1950s, about 8.3 billion tons of plastic has been produced. Over three-quarters of this has to-date been discarded as waste in landfills along with an estimated 150 million tons into the oceans.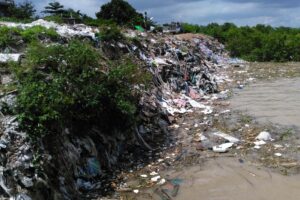 The scale of the problem is simply staggering: global production is around 380 million tons per annum and growing at four percent annually.
Despite the industry having an extensive focus on sorting and recycling, there is growing recognition that a large proportion (~50%) will remain outside of the circular economy. That will be over 250 million tons each year by 2040!
Indeed, there are currently no practical and scalable solutions to dispose of plastics without adding to environmental and climate-change concerns.
The Answer: Carbon Capture & Storage (CCS)
Nearly all plastics is made with hydrocarbons from oil and gas that has been trapped in geologic formations for millions of years. Our solution is therefore to recycle the carbon in plastic back to where it came from. For every pound of plastic produced, we will permanently eliminate from the environment an equal amount of plastic waste. That is how we get to Net Zero Plastic pollution.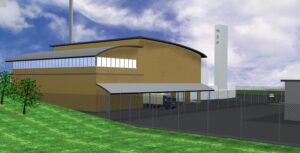 Using proven technology we shall collect, sort and incinerate the non-recyclable plastic waste in our distributed NZP Capture facilities.  We then gather the carbon dioxide (CO2) from multiple facilities into a pipeline infrastructure and transport to a suitable remote location for injection into deep underground geologic formations.
Our solution has zero emissions to the atmosphere and its cost will be a small fraction of the value of the plastic. Also, it is more sensible to remove non-recyclable plastic waste as CO2 into a pipeline than as solid bulk transported on already congested urban highways. 
Commercial Considerations
The component technologies are available and already in use at a larger scale in other applications around the world. We are currently undertaking the preliminary cost and engineering studies for a modularized plant that is scalable and compatible with deployment within urban areas to enable efficient collection and sorting of the plastics.
With our patented eco-branding financing model we also identify a commercialization pathway to gather and remove existing plastics with everyone being accountable but without undermining the industry focus on improved efficiency, reuse, circularity and benefits that plastic brings to us all.
It's a simple and comprehensive strategy that fits the magnitude of the problem. You can read more about this here as we develop these sections of our website.