Our heritage speaks for itself. The fact that we were promoting commercial solutions 20 years ahead of any commercial market is just confirmation that being first-mover is not always an advantage — but it gives you considerable experience. It is also an indication that we are dealing with a paradigm change where the unthinkable has to become sayable, and then we make it doable. 
In addition to developing projects we are also channeling our experience into promoting and mentoring the next generation solution providers — see "Recent Developments" below.
Our parent company is CO2-Global and it has representatives based in Houston, Midland, Boston, London, Rotterdam and Oslo.
In Norway, CO2-Norway was from 2002 until 2008 a lead-developer and co-owner of ZENG AS in collaboration with Lyse Energi, Procom Venture and Nebb Engineering.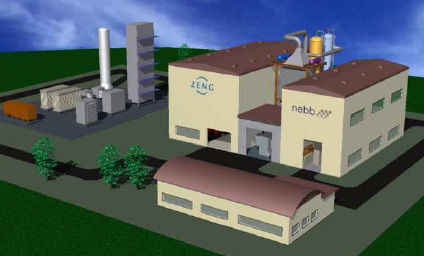 The 50 MWe ZENG Demonstration Power PlantIn 2008 ZENG completed a two-year Concept Study together with Siemens and Clean Energy Systems (CES).
The Study evaluated deployment of a 50 MWe zero emission power plant using advanced oxy-turbines and was funded by Statoil, Shell Technology and the Norwegian Government.
The Study concluded that commercial deployment of the technology in Norway was not feasible because of the prevailing market conditions and the reluctance of oil companies to use CO2 for enhanced oil recovery (EOR) in their offshore fields on the Norwegian Continental Shelf.
In 2010 we closed down our Norwegian activities in order to focus on the United States market where our parent company CO2-Global was promoting CES-technology for CO2-EOR to onshore oilfield operators along the Gulf Coast and in the Permian Basin, West Texas.
We have since 2018 noted a growing interest from industry for experienced CO2 personnel; both for carbon management consulting and project technical studies. In this context we are using our website co2.no to help professionals network with CO2-related jobs.
For now this is not a job site; neither are we advertising on the web. However if you found us here and are qualified or want to work with CO2, then you may contact us with some details regarding who you are and what you might want.
If you are a senior professional with long experience, then there is a chance that you would fit into our growing network.
If you are not in that category, then you might be one of the solution providers for the future — and we still want to hear from you.
We do not need specifically need your CV but feel free to attach it if you like; we will try to respond; develop a dialogue and maybe connect you to someone that might be appropriate, either as a mentor or to bring you into an evolving team or project where your skill-sets and/or motivation might be of interest and have value.
If you do not get a response via email then try us on LinkedIn and we take it from there.
As a company we are well positioned to be able to contribute with solutions and advise regarding technologies that are being proven today while the market continues to evolve and is becoming commercial.
However we are also dependent upon motivating and gathering those that are, and will be, the solution providers — if that is you, then you are part of the team!
Please browse our site to find out more about our parent company CO2-Global, our technologies, our projects and our ideas.